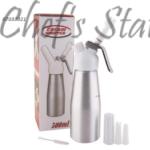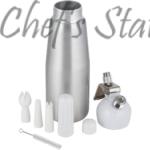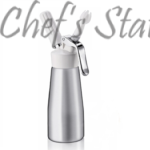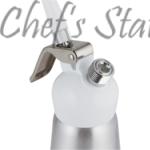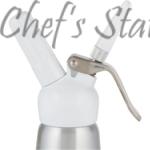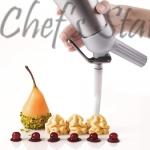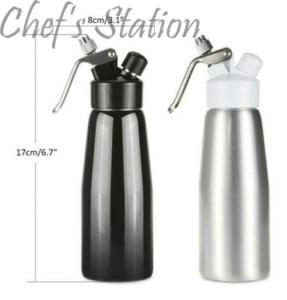 Cream Whipper
🔸Material : Aluminum
🔸Anti-skid texture design and safety vent, it is professional and convenient
🔸Create whipped cream toppings for coffee, lattes, ice cream and pastries
🔸Suitable to use at kitchen, home, café and etc.
🔸Instruction: Open the lid, add up to 1/2 pint fresh heavy cream, then lock. Fit the nitrogen charger, shake well; Put on fancy nozzle, and cream can be ejected out by pressing
🔸Cream stays fresh in the refrigerator, not more than a week.